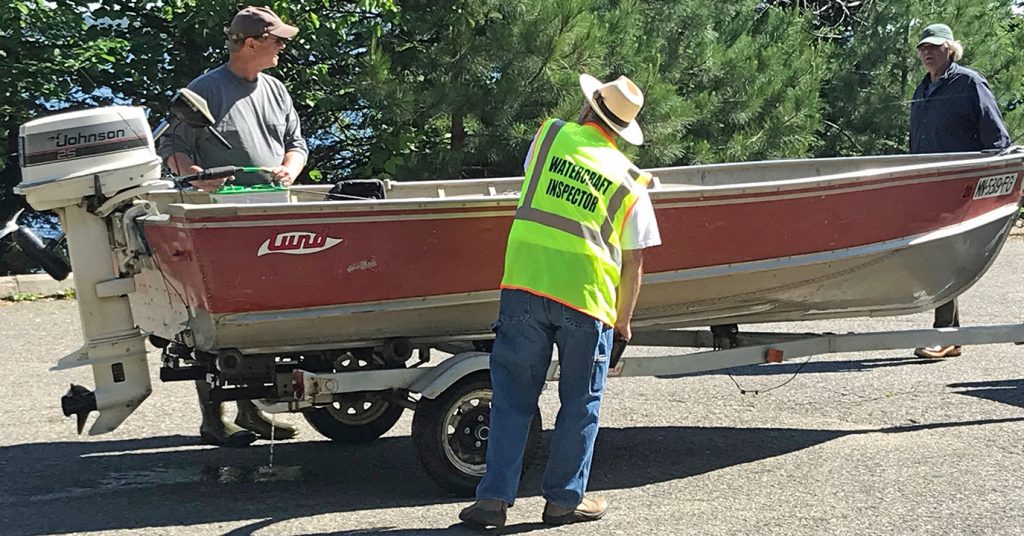 Need a Summer Job at Lake Vermilion or Area Lakes?
The North St. Louis Soil and Water Conservation District (SWCD) through Always There Staffing is currently seeking aquatic invasive species (AIS) watercraft inspectors to work at public access sites throughout Northern St. Louis County throughout the 2020 boating season.
Locations include: Lake Vermilion, Bear Island Lake, Birch Lake, Burntside Lake, Crane Lake, Ely Lake, Gilbert-Pit, Johnson Lake, One Pine Lake, Pelican Lake, Shagawa Lake as well as Fall Lake, Farm Lake, Moose Lake, Snowbank Lake, Tofte Lake, and White Iron Lake in Lake County.
Watercraft Inspectors serve to inform and educate the public to the threats of ecologically harmful AIS to Minnesota's waters, and teach boaters how to self-inspect their watercraft. Information will be entered into a tablet (provided) and uploaded daily to an inspection database.
All inspectors hired will receive Level 1 DNR Watercraft Inspector training (paid). All inspectors operating decontamination equipment will also receive Level 2 DNR Watercraft Inspector training (paid). Work assignments will run early May through September/October, and will include working weekends, Memorial Day, July 4th, and Labor Day. Applicants do not have to be available for the entire season and can express a preference for assignment locations. Starting Level 1 inspectors will earn $12.50/hour. Starting Level 2 inspectors will earn $13.00/hour.
For more information and to apply online, contact Always There Staffing, Inc
Applications are open until all positions are filled. First training classes begin April 28th.
Read eVermilion