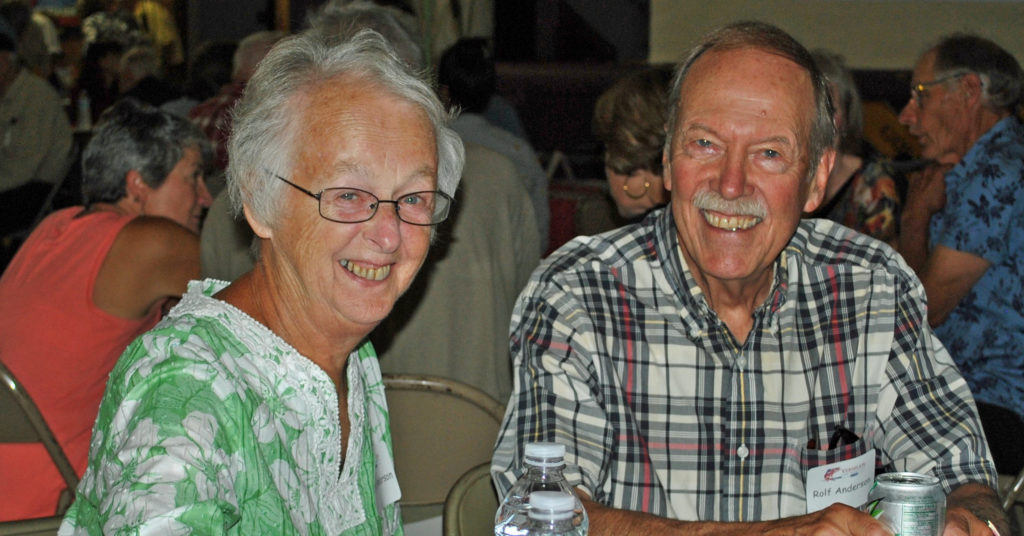 Celebrating 51 Years Protecting Lake Vermilion
Vermilion Lake Association (VLA) members gathered for their annual meeting on Saturday August 10 at the Tower-Soudan Elementary School, marking 51 years carrying out their mission to protect and improve Lake Vermilion. About 175 members and guests attended.
Featured speaker Kevin Kenow, USGS Research Wildlife Biologist, shared his research on developing common loon conservation strategies using unique technology to look at migration and foraging patterns.
During a brief business meeting, Lori Ptak and Jim Graham were elected as new Directors. Mary McNellis, John Yocum, and Gary Haugen, who had been appointed as Directors during the past year, were re-confirmed at the meeting. The organization's 150 volunteers were thanked and invited to a recognition picnic later this month.
The 2700-member Vermilion Lake Association – one of the largest and most active in Minnesota – welcomes all who care about Lake Vermilion and wish to protect her for the next generation. If you would like to join or volunteer, please check out the organization's website www.VermilionLakeAssociation.org or contact Pat Michaelson 612-306-7702.
Read eVermilion