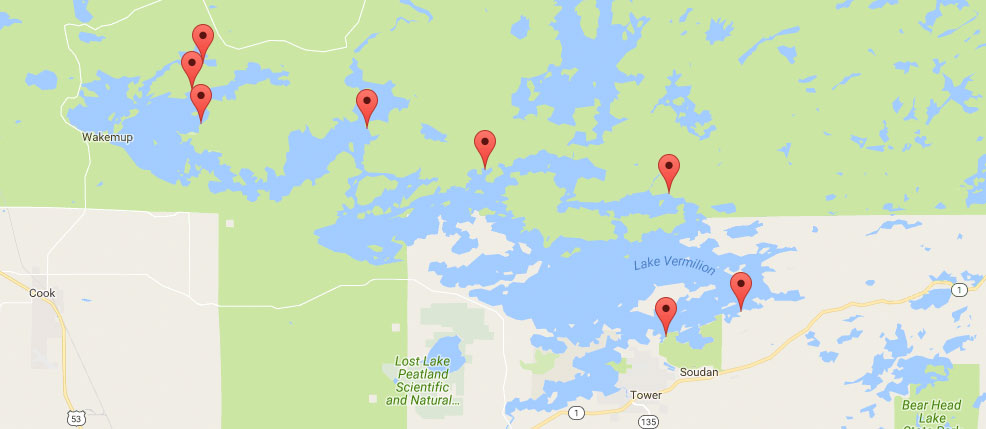 Lake Vermilion's Shore Lunch Sites on Your Phone
When you're ready to take a break from fishing or tubing this weekend, grab your smartphone. A map of Lake Vermilion's eight shore lunch sites can be found here on the Vermilion Lake Association (VLA) website.
The shore lunch page on the VLA website has gone through a major upgrade. Our goal was twofold: Provide more information about each shore lunch site, and present it in a format which can be easily used by boaters traveling the lake. An interactive map has been added, photos of the improvements at each site are provided, and there is a short narrative description of the sites.
Users can toggle between the Map View and List View, where photos and the short description of each shore lunch site is presented.
The option of printing a PDF map showing our eight shore lunch sites is still available on the shore lunch website page.
The Vermilion Lake Association invites you to use these sites to stop for lunch, stretch your legs, use the latrine or to explore the woods and observe wildlife. After enjoying the site, please remove any litter and make sure the campfire is totally out. Please keep in mind that these are day-use sites only. They are not to be used for overnight camping.
VLA volunteers check our shore lunch sites frequently to assure that they are clean and safe. We appreciate their assistance.
Read eVermilion