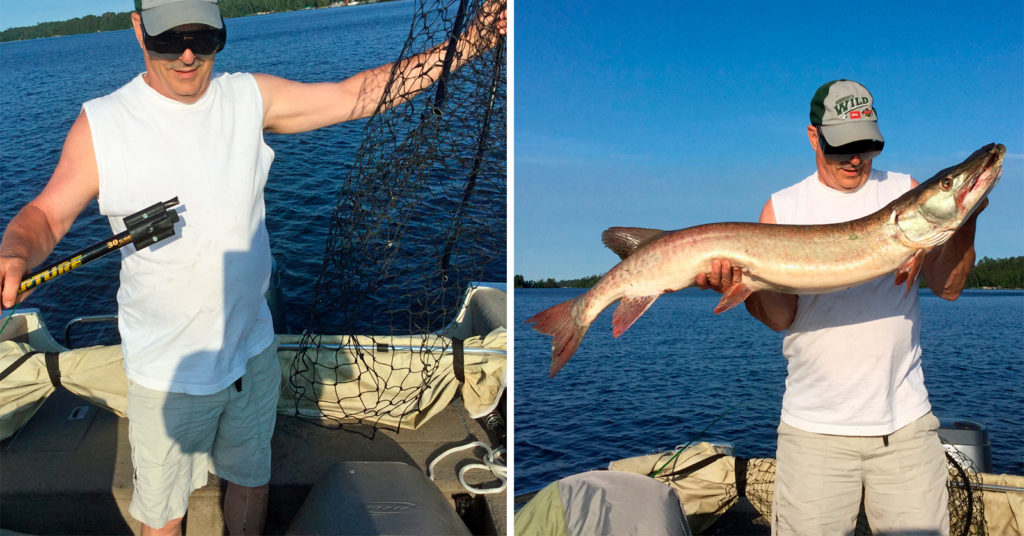 Landing Net Makes Ultimate Sacrifice at Vermilion
Earlier this week, a modest landing net – accustomed to helping boat an uncounted number of walleyes – was asked to help with an even larger task. And it paid a terrible price as it successfully muscled a 49-inch muskie over the gunwale.
The net's hoop bent 90 degrees and broke away from the handle. Al Caron, a Forest Lake father vacationing with his family on Lake Vermilion's Daisy Bay, had been fishing for walleye with 8-lb line, a #4 hook, and a leach. If the musky had not been hooked in the lip, the line would have surely been cut.
Al and his son Chad first focused on muskie photos and quickly getting the fish back into the water unharmed. With that accomplished, the sad tragedy of the landing net which had sacrificed itself sunk in. An important partner in his boat would have to be prematurely retired.
The landing net will soon be mounted on Al's wall with a plaque explaining the circumstances. The muskie is back in the water.
Read eVermilion