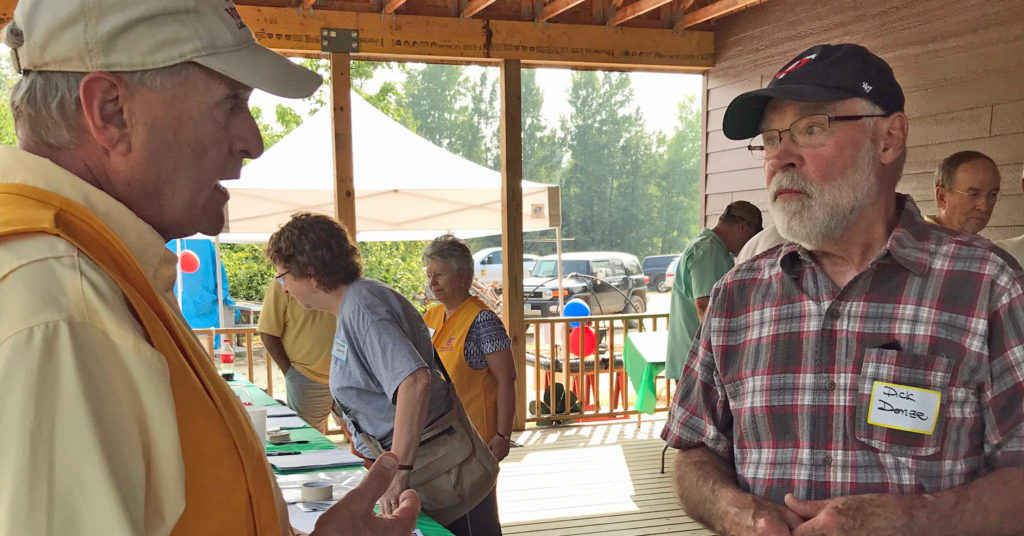 The VLA's Weekend Party Was Also an Information Fair
Last Saturday's 50th anniversary picnic was not just about food and meeting old friends. The 285 attendees also had a great opportunity to ask questions about key Vermilion Lake Association activities while kids explored the Camp Vermilion grounds and enjoyed the bouncy house.
Lake association information tables covered aquatic invasive species (AIS) prevention, annual loon count, shore lunch sites, night navigation lights, and shoreland restoration. Partners from North St Louis SWCD, Minnesota Sea Grant, DNR Fisheries, the Lake Vermilion Resort Association, the Lake Vermilion Trail Committee, and the Lake Vermilion Fire Brigade shared their stories.
Please check out the Vermilion Lake Association's website for more information about all it does to protect and improve Lake Vermilion.
Read eVermilion